Basics of Force Sensors Study Guide
Free content from Tekscan Inc.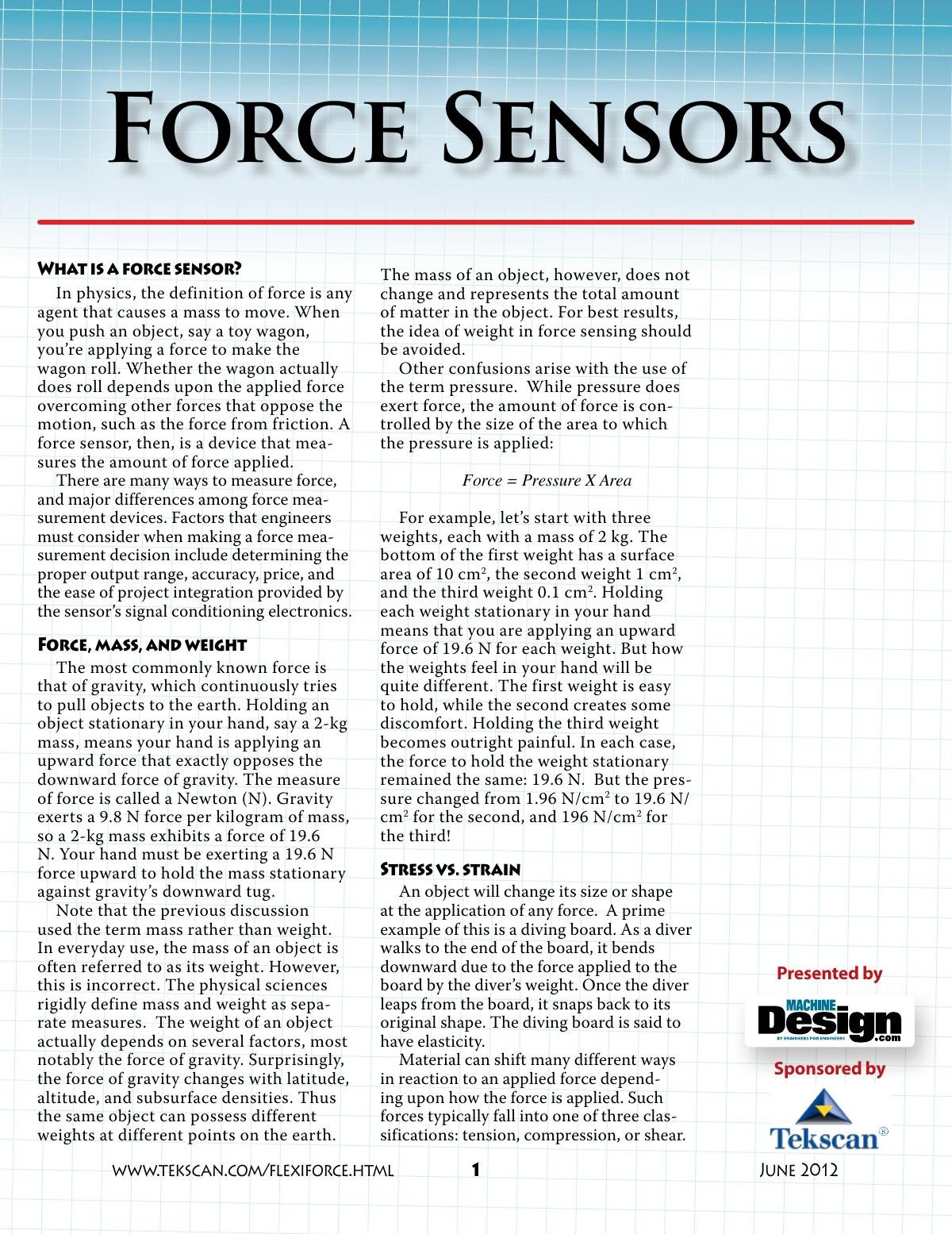 The study guide, "Basics of Force Sensors", explores the different technologies engineers can choose from in selecting the ideal force sensing-device for a design project. This all-encompassing guide highlights key factors to consider in the sensor selection process: price, accuracy, and ease of project integration. "Basics of Force Sensors" is a great tool for those either looking to expand or refresh their knowledge of force sensing technologies.